Saudi Airlines does not admit the directives of Dhaka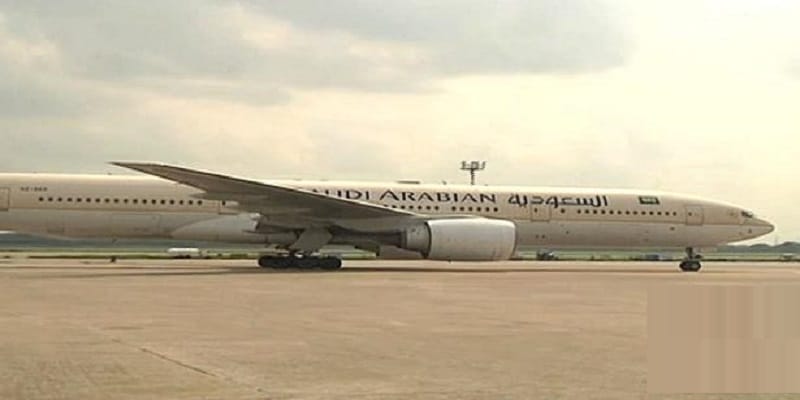 Saudi airlines are not convinced that Hajj agents are selling direct tickets to Hajj agents, but they do not admit to hijacking the aircraft. As a result, many agents have to buy tickets at Tk 10 to 15 thousand as additional tickets for other agents and other agents. Agents are financially damaged in it.
State Minister for Religious Affairs Sheikh Mohammad Abdullah admitted that the Saudi airline did not follow the rules even after more than one meeting. He said the third carrier will be open from next year to stop the monopoly business with tickets.
Haj flight starts on 4th July With the irregularities or tax evasion of aircraft tickets every year, the Ministry of Justice issued a directive to direct agents for selling tickets to the agents this year.
Biman Bangladesh Airlines, according to the government guidelines, sells tickets directly to agents online but the rules are not accepted by Saudi airlines.
Victims complain that two airlines have already rented more than twice the rate of Hajj. Of these, Saudi Airlines is only offering a ticket to some top travel agents, while others are buying tickets at a higher price.
For this reason, the authorities concerned had been demanding for the third carrier or other airlines to provide Hajj passenger transport. Haj agency owners say that some agencies have taken all the tickets with the Saudi airline. Now it is going to take Tickets with an additional 10 to 15 thousand BDT Taka extra. Now if a ticket is to be paid by this amount more then how to serve the pilgrims?
In this context, the President called on Saudi Arabia to take action against the Hajj policy to force the sale of tickets. Habib President Shahadat Hossain Tasib said, "Normally when the Hajj agencies do not get direct tickets, its process will not run normally. What has been done, Saudi airlines should now be forced to do this.
State Minister for Religious Affairs, acknowledging the complaint, said repeatedly saying Saudi airlines are not listening. In the future, Hajj assured the passengers of the third carrier to stop the irregularities of tickets.
State Minister for Religious Affairs Sheikh Mohammad Abdullah said, "We do not want to take the Third Carrier, it is about them Monopoly The next year, but we'll say open-to-all. There is nothing left in it.
This year, there are a total of 1 lakh 27 thousand 198 Bangladeshi nationals going to Saudi Arabia. Biman Bangladesh Airlines, the rest of the half Saudi Airlines will transit. Before the other airlines got the opportunity to transit the pilgrims, it was stopped from 2013, to allow the state-owned airline to offer monopoly business.