Polytechnic Diploma Admission Result 2019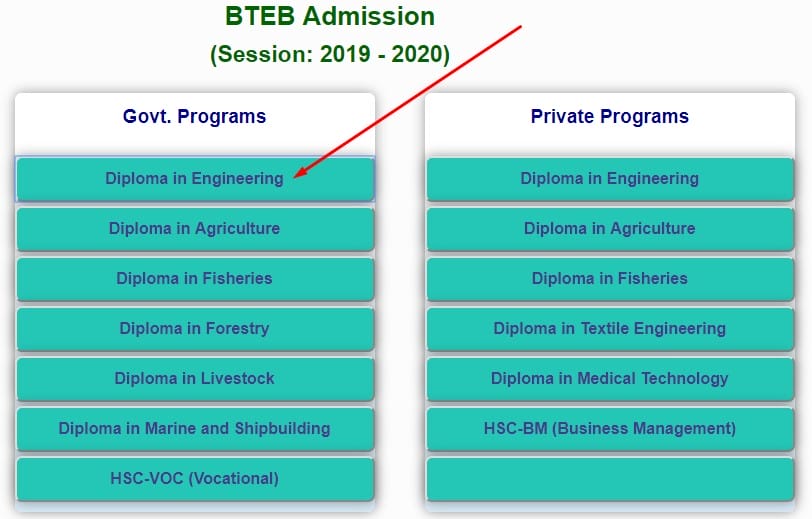 The Diploma in Engineering Result 2019 of Polytechnic Institute will be published soon. All the candidates who applied Polytechnic 4 years Diploma Engineering posts can be checked the Polytechnic Diploma Admission Result 2019 quickly at Online. There are 49 Government Polytechnic is available in Bangladesh (Including 4 Women's).
The Admission Result of Government Polytechnic Institute, Bangladesh will publish on www.btebadmission.gov.bd. So, anyone can check their Result quickly from the Server. The Authority will publish the Selected Candidates list and Waiting List. Selected Candidates will also receive the Congratulation Message from the system. This will be done automatically.
How to Check Polytechnic Diploma Admission Result 2019 Online?
Check the Admission Result 2019-20 of Polytechnic Institute quickly with the below guide. We are providing details to you here. Let's follow the guide and check your Result now.
At first, the user needs to visit Official Admission Portal which is www.btebadmission.gov.bd
Now, Click on the Diploma in Engineering under Govt. Program
Click on the Diploma Engineering (Govt.) under Admission Result from the Left bottom side of Screen.
During the Result Periods, You will also see the Result link/option of the Home of Diploma Engineering (Govt. Program).
By following the above guide, you need to enter the necessary information like Board Name, SSC Roll Number, Registration number and others. While you will go to the next steps by entering these, you will get the details to result.