News Feed
Final result of 39th special BCS viva exam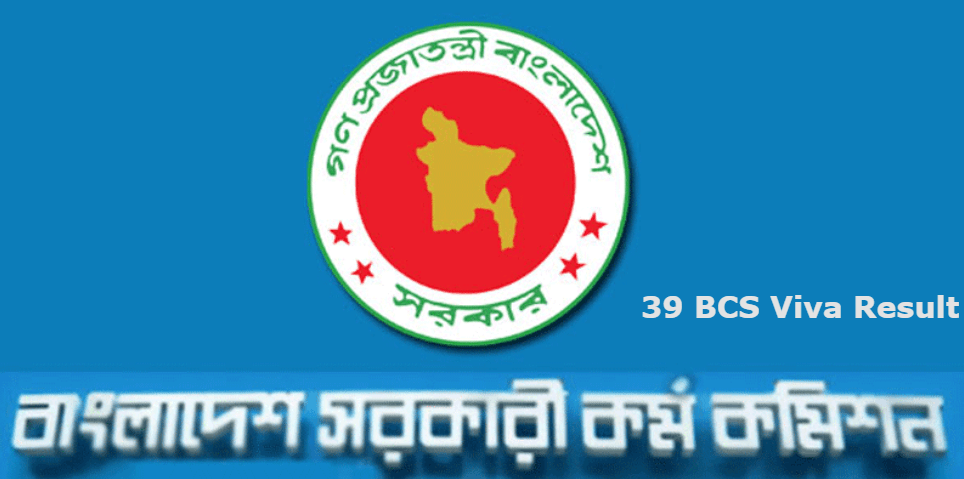 39 BCS Viva Result – Bangladesh Service Commission (PSC) has released the final results of 39th Special BCS. This information is given today on Tuesday (April 30th) by a special meeting of Bangladesh Service Commission.
As a result, 4542 people were recommended for the post of Assistant Surgeon and 250 to Assistant Dental Surgeon. Bangladesh Public Service Commission (PSC) public relations officer Israt Sharmin told to the media that the results of the 39th Special BCS have been published around 2:30 pm. The results were published according to the decision taken in the meeting. Results will be published on the PSC website in the afternoon.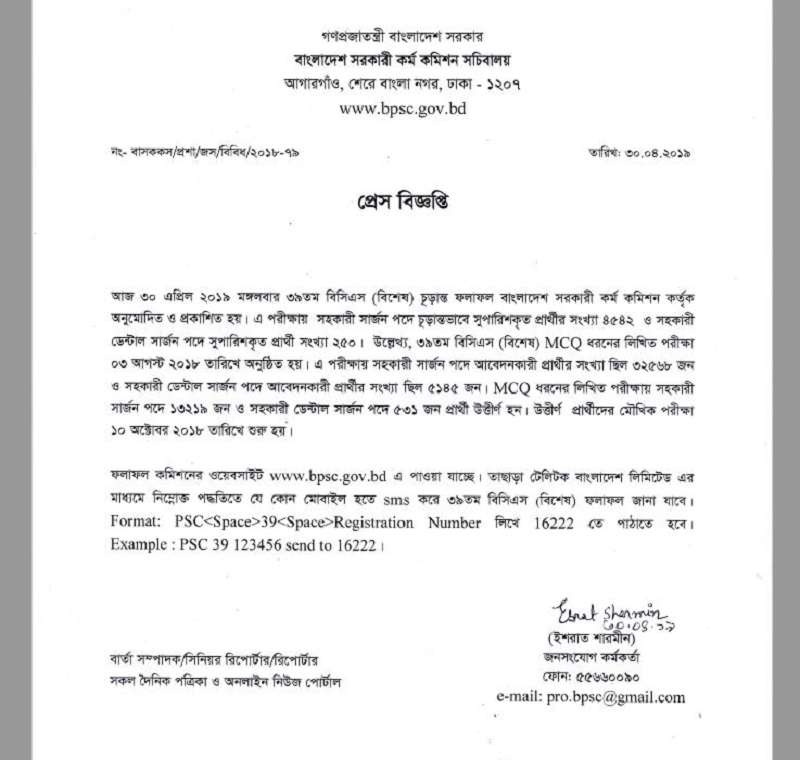 This special BCS test was taken for the doctors. The results recommended the appointment of more than 4,000 vacancies in the post of the assistant surgeon and assistant dental surgeon.
Earlier, on Tuesday at 12.30 pm, there will be a special meeting of the Bangladesh Service Commission. If the decision is made in the meeting, it will be published at noon, PSC chairman said. Mohammad Sadiq confirmed this information to the media.
It is to be noted that the results of the 39th BCS Preliminary Examination were published on September 6, 2018. Then, on March 7, this BCS oral exam was held.
In the preliminary examination of this particular BCS, 13,219 candidates for Assistant Surgeon and 513 candidates for Assistant Dental Surgeon passed. Passed candidates offered oral examinations for final appointment.