Check These X Things While Buying Travel Insurance Online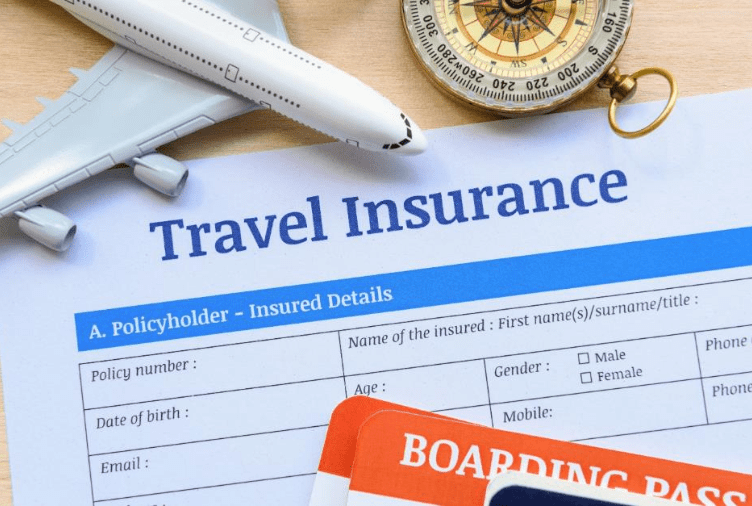 Whether domestic or international, travel always comes with a set of risks that are usually ignored. It includes loss of baggage, theft, medical emergencies, or cancellation of the flight, which can cause significant distress, especially while flying abroad. One simple solution to all such worries is travel insurance. By buying a suitable policy, you can get coverage against multiple risks or incidents, which are likely to hinder your travel. In other words, it becomes essential to buy a travel insurance plan, which comprehensively covers all perils of traveling.
Choosing the best travel insurance policy can be a task in itself because of the availability of multiple options online. However, you can keep a check on the following things to make the right selection:
1. Flight Cancellation Cover
Among many factors, flight cancellation remains the most crucial instance of all. Traveling via flight comes with the possibility of an unexpected halt due to cancellation or delay of the flight. When your travel plan is hindered due to uncertain flight situations, travel insurance can be helpful. It offers coverage against delayed or canceled flights and compensates you for the loss. Consider checking this benefit under your comprehensive insurance plan.
2. Theft or Loss of Baggage
There are situations when you lose your baggage containing the travel essentials like passport, clothes, credit cards, and other vital documents. Similarly, theft of other essential belongings can cause problems during the trip. In all such cases, an all-inclusive travel insurance policy offers compensation and 24*7 assistance. To tackle the uncertainties, it becomes essential to look for this benefit while buying travel insurance.
3. Medical Cover
It is amongst the most important benefits of travel insurance, which you must look for when buying it online. When you are on foreign land and fall ill due to uncertain circumstances, the medical treatment costs may turn out to be highly expensive as compared to your native country. With the right travel insurance plan in place, you will get financial assistance to cover medical bills. Since you will not have to worry about the bills, you can focus more on your health as well as the primary reason behind traveling abroad.
4. Emergency Evacuation
If, in any case, you require emergency evacuation under specifies circumstances, your travel insurance will cover all costs during such times. Also, itinerary costs are covered under emergency evacuation. Make sure you read about the policy thoroughly for such benefits to avoid facing any difficulty later.
5. Repatriation Cover
As much as you do not like talking about such circumstances, unfortunate events of an individual's demise can occur while traveling to a foreign land. Also, it becomes difficult for the family to take the person's remains back home because of hefty expenses. Travel insurance can take care of repatriation under such circumstances. This is particularly useful when you are traveling with your family members, including older people. Make sure you also know about senior citizen travel insurance and buy it separately for your parents.
6. Extended Stay
Situations like natural calamities, political unrest, or medical emergencies can arise without prior notice. The chances of overstay in a foreign country can occur during such events, which also leads to extra expenses. If you have travel insurance, such costs are covered, and you can make claims for such expenses under the policy. Before you buy the policy, get into the details of an extended stay cover to avoid uncertain situations.
Travel Smart with a Suitable Travel Insurance Policy
Keeping in mind all the above-listed factors, you can choose a travel insurance policy that best fits your needs. Selecting a reliable insurance company like Tata AIG is also crucial as they have a high claim-settlement ratio and offer a 24*7 assistance facility. They also offer separate plans for senior citizens and other individuals. With the right travel insurance plans by your side, you can ensure you come home from a foreign trip with delightful memories and no worries.