News Feed
BTEB Published HSC BM Exam Routine 2019 on www.bteb.gov.bd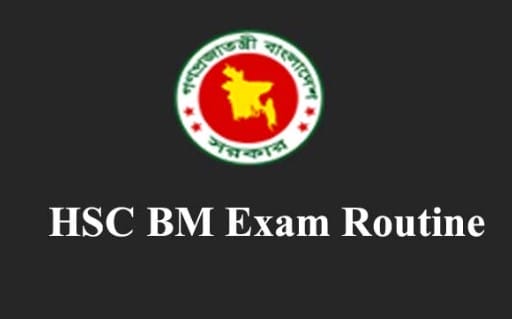 HSC BM Routine 2019 has published under Bangladesh Technical Education Board. The Authority has published on their Official Website www.bteb.gov.bd. HSC BM Exam Routine PDF is available on this Website. The HSC BM Exam will start on 01 April 2019 and The Exam will complete 30 April 2019.
The PDF Routine of HSC BM is available as HD Image Version. The Customer will get their Routine as Image Version. So, they can see their Routine in Any Device. Just click on the Image and download the Routine now.
The Routine is for two years HSC BM Candidates. All Technical Institute, Technical School & College and other HSC BM and HSC Vocational Exam Routine 2019 are available here.

How to Download HSC BM Exam Routine 2019 Online? You can Visit Official Website of BTEB or you can also download it from this Website. This is our pleasure to inform you that Bangladesh technical Education Board All Routine, Result and other notice is available on this Site under the Education Category. We always try to provide accurate information to all of our Visitors.
If you want to know more details or have any question about the HSC BM Exam Routine, You can contact us now. We will respond to you back soon. Thank you for being with us.