Alim Exam Routine 2019 Madrasah Education Board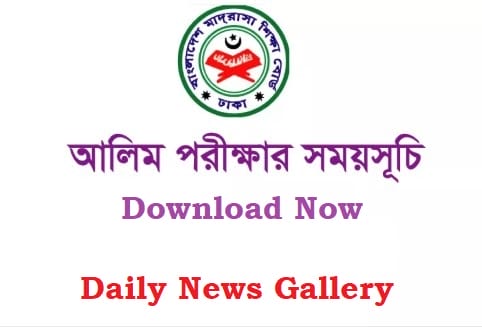 Madrasah Education Board Alim Exam Routine 2019 has published. The Authority of Bangladesh Madrasah Education Board has published the Routine PDF File on their Official Website www.bmeb.gov.bd. On the same time, we have added the Routine on this post. Alim Exam 2019 will start on the 1st of April 2019.
Alim is the Equivalent Exam of HSC. The HSC Routine has already published in February 2019. There are Nine Education board published the HSC Exam Routine. Madrasah is the 10th Education Board which Published Alim Routine 2019 which also Equivalent of the HSC.
Download Alim Exam Routine 2019 Bangladesh Madrasah Education Board:
If you want to download the PDF Version of Alim Exam Routine 2019, You can download it from the Official Website of Board. The Image Version of the Routine is available on this post. It will support on every Device. So, Download the Routine now from the below and then check your Alim Exam Date, Subject Name and Exam time. Theory and Practical both Routine is available in the Image.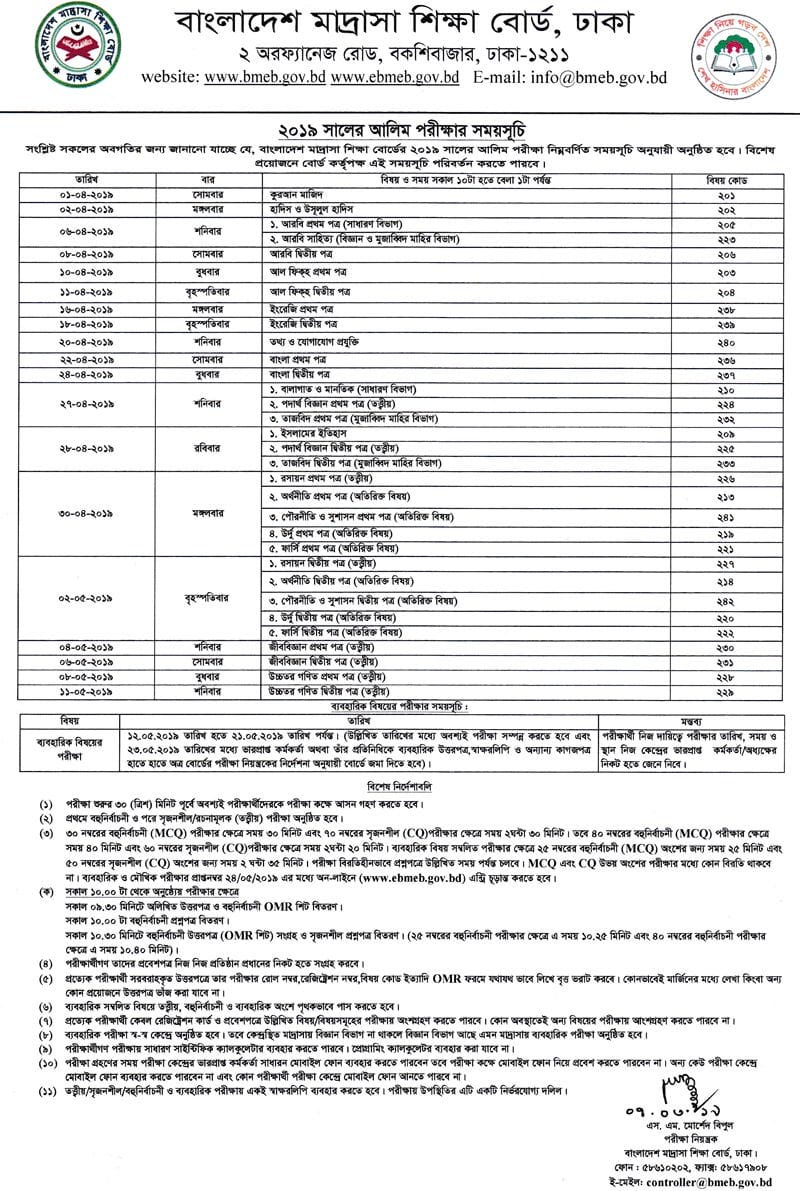 Necessary information about the Alim Examine:
As an Alim Examine, You must need to follow the below instruction to attend on the Exam Hall.
You must need to carry your Alim Registration Card and Admit Card of Bangladesh Madrasah Education Board.
Enter the Exam Center & Roll before 30 Minutes of Exam.
You can carry valid items like pen, pencil, Calculator or other valid items.
You can't carry invalid items like Blank Page, Mobile Phone or any other Electronics Device.
After collecting the Answer sheet, fill up all information carefully.
We recommend you to print the Routine and keep it on near your Reading Table. Check the Exam Date every day. It will help you understand the date of your Exam, Time, Days and Subject code.